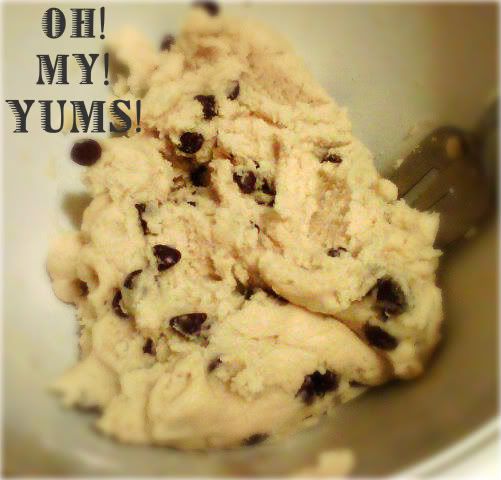 Whoa!
does not do it justice really. I have had problems in the past with basic chocolate chip cookies coming out really flat. Could never figure out why. Still don't know but I do know that these came out looking great. A little pale but big on taste.
I was out of brown sugar (& my over-used secret ingredient, nutmeg) so I simply used regular sugar in place of the brown. It seemed to make the dough a bit dryer and I liked it.
I don't have any pictures of the baked cookies cause, well, they didn't last long enough for me to get any pix.
A great cookie, a cup of tea...beyond lovely.
Don't you agree?