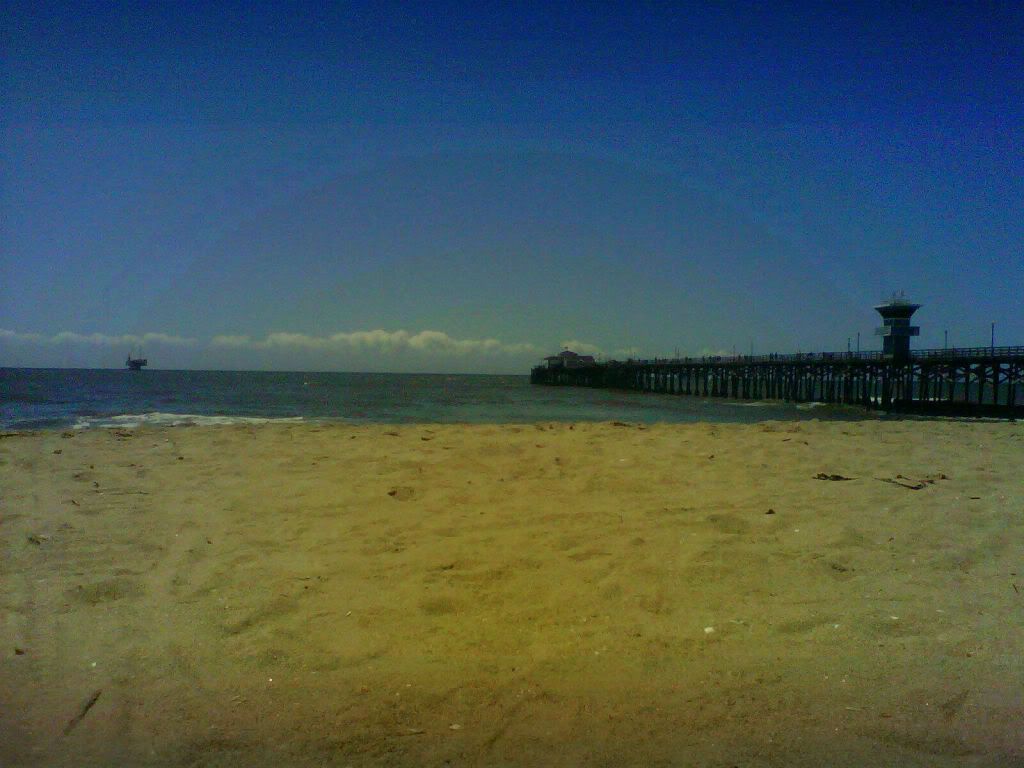 Right!?! Today was such a gorgeous day, I saw NO reason why we should stay inside. After picking up oldest form work, I decided we'd go to the beach for a little while at least.
It was really nice. It wasn't crowded. We didn't have to tote around a ton of gear. It was cool enough to wear jeans. Actually, there were quite a few families, dressed casually, just hanging out. The sky was clear blue. A nice reprieve from the storm showers a few days ago. The ktbunch enjoyed playing in the sand....until they decided to get their feet wet.
Oldest commented, "First their feet, then their butts." He was right. It wasn't long before Birdy walked up soaked to her rear--by a rogue wave. Behind her came Kurtis, dripping, head to toe, thanks to the same wave. He had salt, sand and snot coming out of his nose. He was trying to run away from the wave when he tripped, face first and was over taken.
This picture was taken before the wave incident. Isn't the sky gorgeous?
I knew, as soon as I saw him, it was time to go home. Which was fine. It was enough time to soak up some vitamin D and then head home to get ready for the cousins...who are spending the night tonight.
I made chicken pasta primavera for lunch. I think we'll just have hamburgers for dinner.
Weekends like this are such a blessing to my heart and soul.