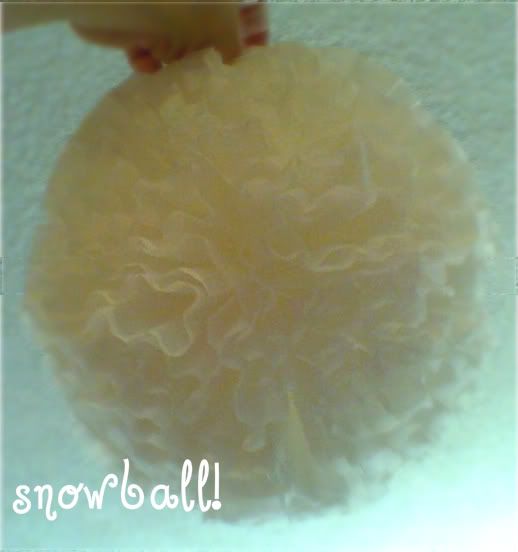 It's actually 80 degrees outside today. That doesn't stop us from making our own snowballs. Inspired by
Ashley
I got a few (very inexpensive) supplies to create our own snow balls!
It was the easiest thing ever.
The weather outside is lovely (as opposed to frightful). The ambiance inside is pretty welcoming too. The holidays brings out the best in our hospitality doesn't it?
Hope you are enjoying the most
lovely
holiday season as well.