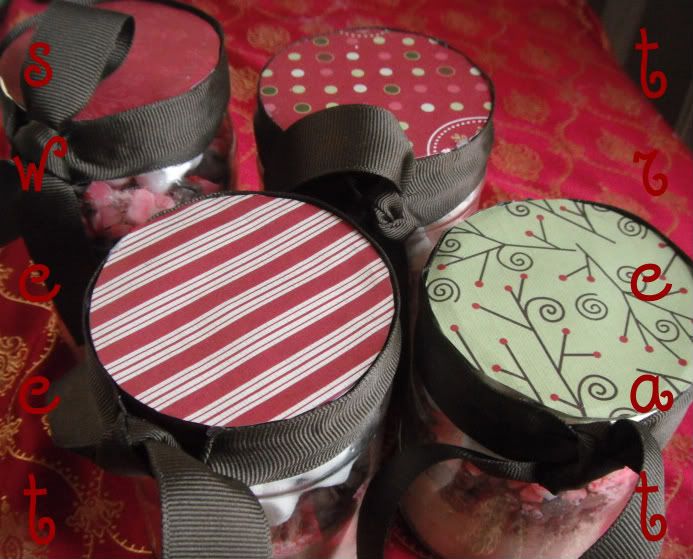 I've been saving all my jars from foods that we used.
I had a nice variety of sizes to choose from.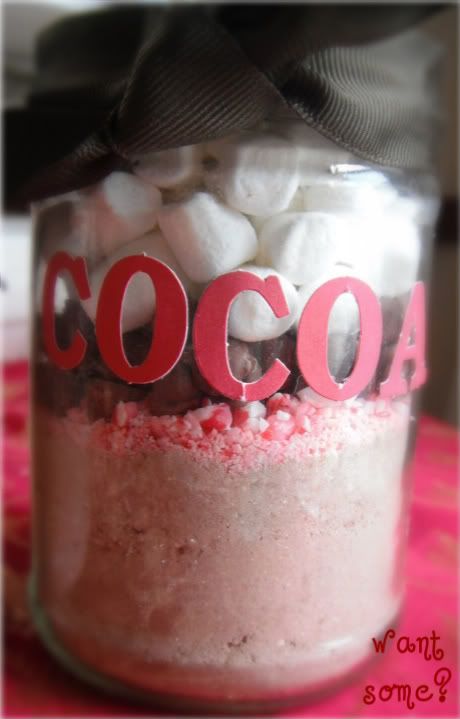 I love how these turned out.
Don't they look yummy?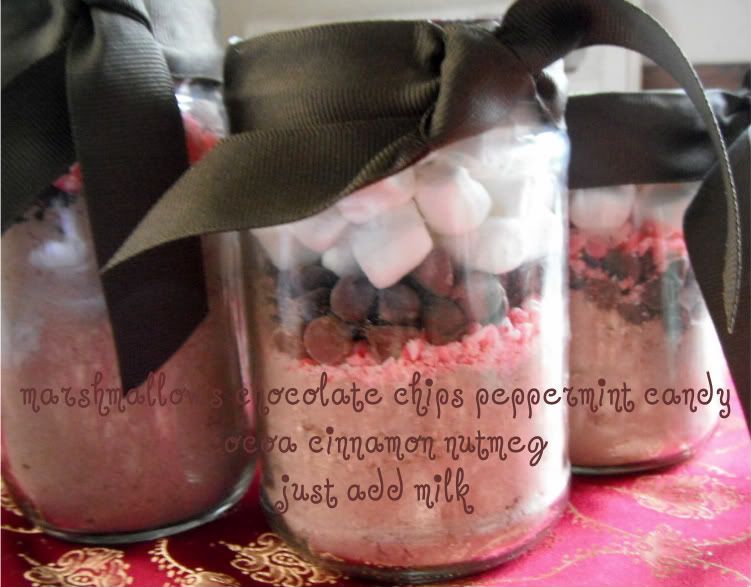 You can find many variations of the recipe online.
These are very budget friendly gifts.
Giving home made gifts are even more lovely.
inspired by one of my favorite blogs: Moms by Heart
more fine details here