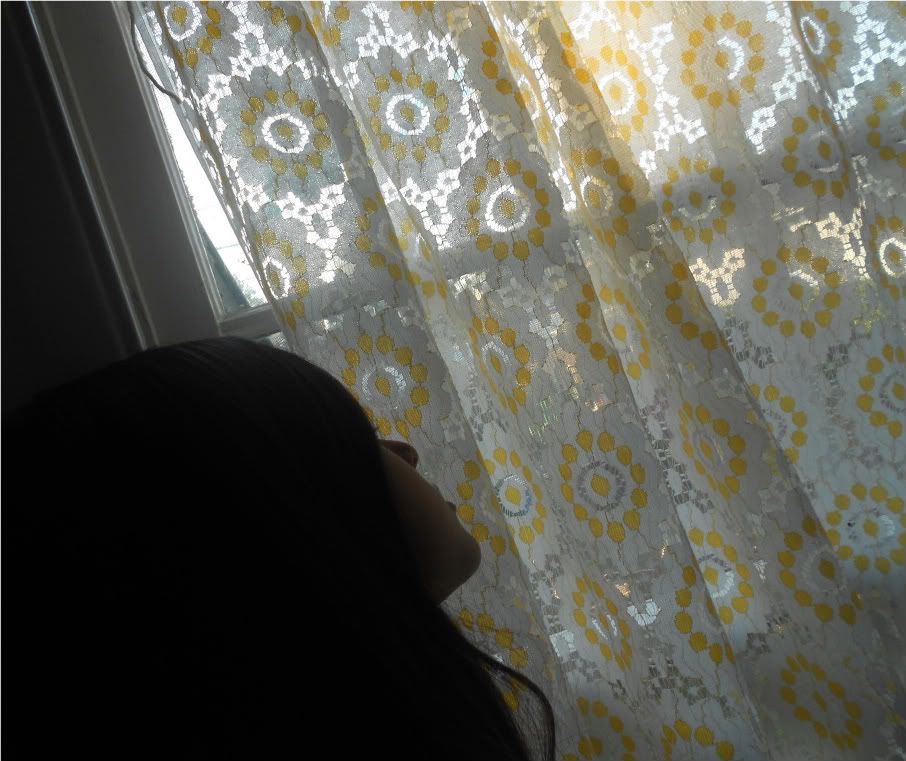 This is my daughter, in front of her new curtains. (I think my middle son took this picture) I thrifted these lovely pieces of unique lace. They were in fabulous conditioned and were home-made I think because one had a different hem from the other.
I thought they were the most lovely lace panels I'd ever laid my eyes on. They look like they could be vintage, because I've never seen anything like them before. I don't know for sure.
She loved them. Her 'white' room is coming together nicely.
More than the curtains, is her. This picture made me look twice when I was uploading pix. Something about it...
I have a
lovely
daughter. I am so grateful to be her mom.