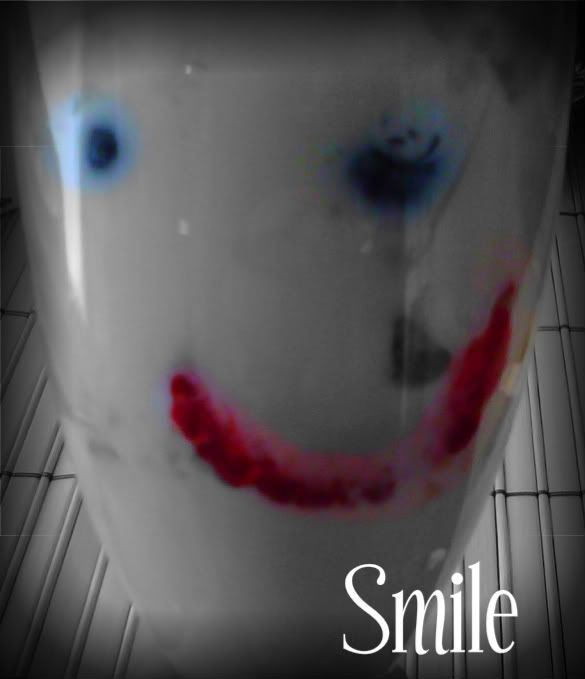 Does your breakfast smile at you too? I really love the freshness of a yogurt parfait. They are simple to make and super yummy. Today I decided to make a few to have with our breakfast. I used wine glasses (we had a couple sturdy plastic ones).
I spooned a dollop of yogurt, sprinkled granola, added sliced strawberries and blueberries and then repeated the layers.
It looks decadent even though it was so easy.
While we were eating, oldest discovered that Birdy's parfait was smiling back at her.
Everyone should have a Happy Breakfast because a Happy Breakfast is a
lovely
breakfast indeed.