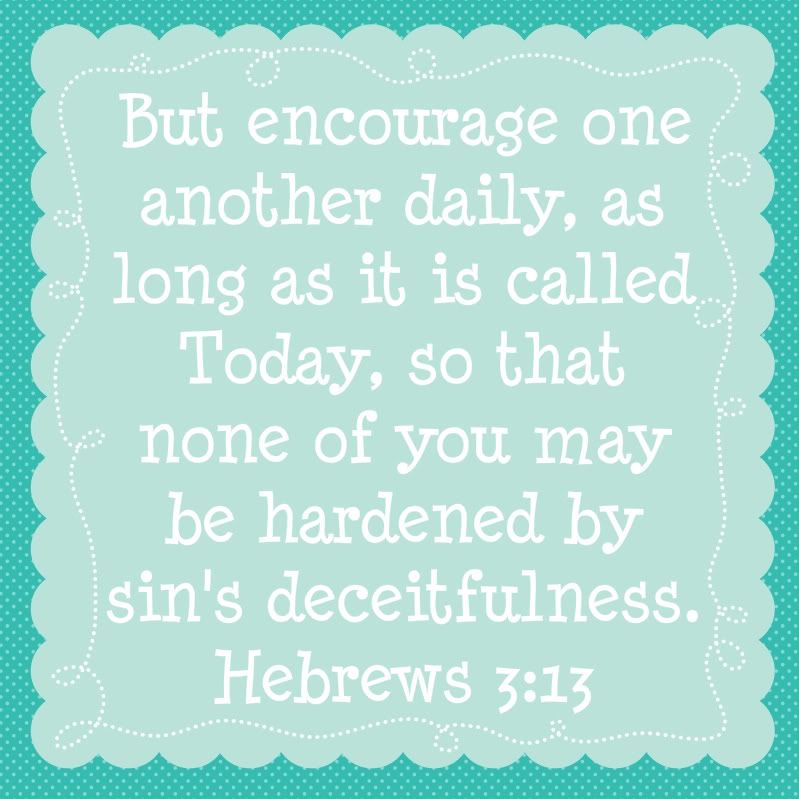 Look at that! Daily encouragement.....as a preventive measure against a hardened heart! How absolutely wonderful.
I don't know how I never noticed that before. A command to encourage each other *daily*. Let's not underestimate the power of an encouraging word then.
It's so obvious really. Who doesn't enjoy a word of encouragement?
I found this verse to be absolutely
lovely
.
I made this graphic using elements from letteringdelights.com You can register for an account & have access to some lovely free graphics, printables and alphabets! They also have digital sets to purchase.